28 January 2013
 As a part-time working,
Etsy store
owning, full-time mom; life can get crazy. There are just never enough hours in the day which most often leads to Blog neglecting. But here I am to catch up on the last couple of months Zoey.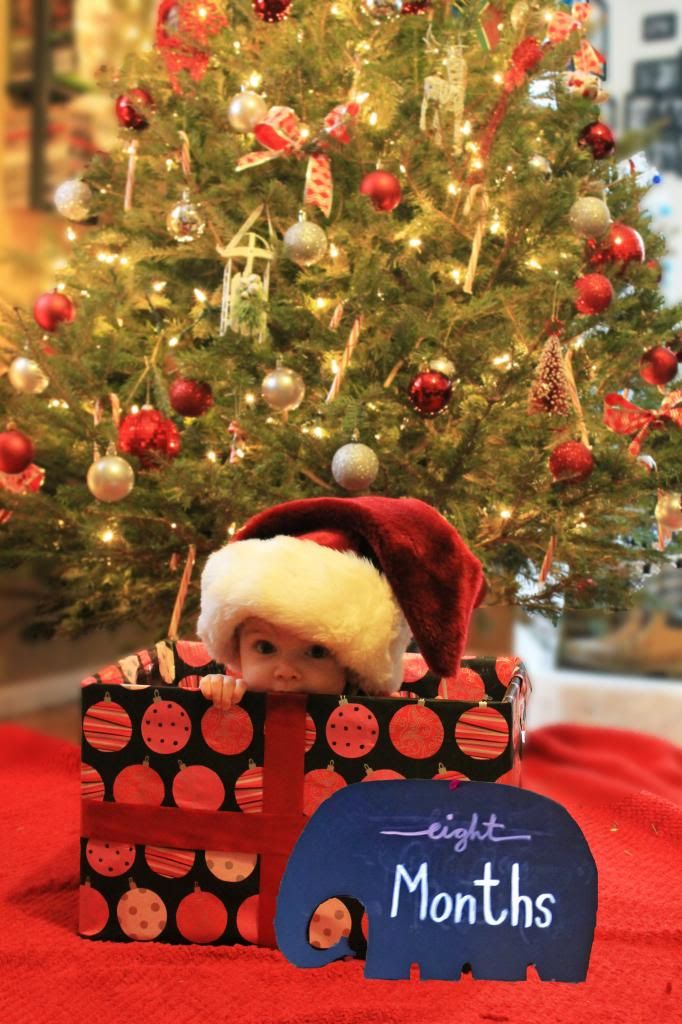 Zoey at 8 months old
We had a great festive season as Zoey turned 8 months old on Christmas Eve. She really thrived with all the attention she got from her Aunty and Granny from South Africa and founded her new favourite activity of gift wrapping ripping!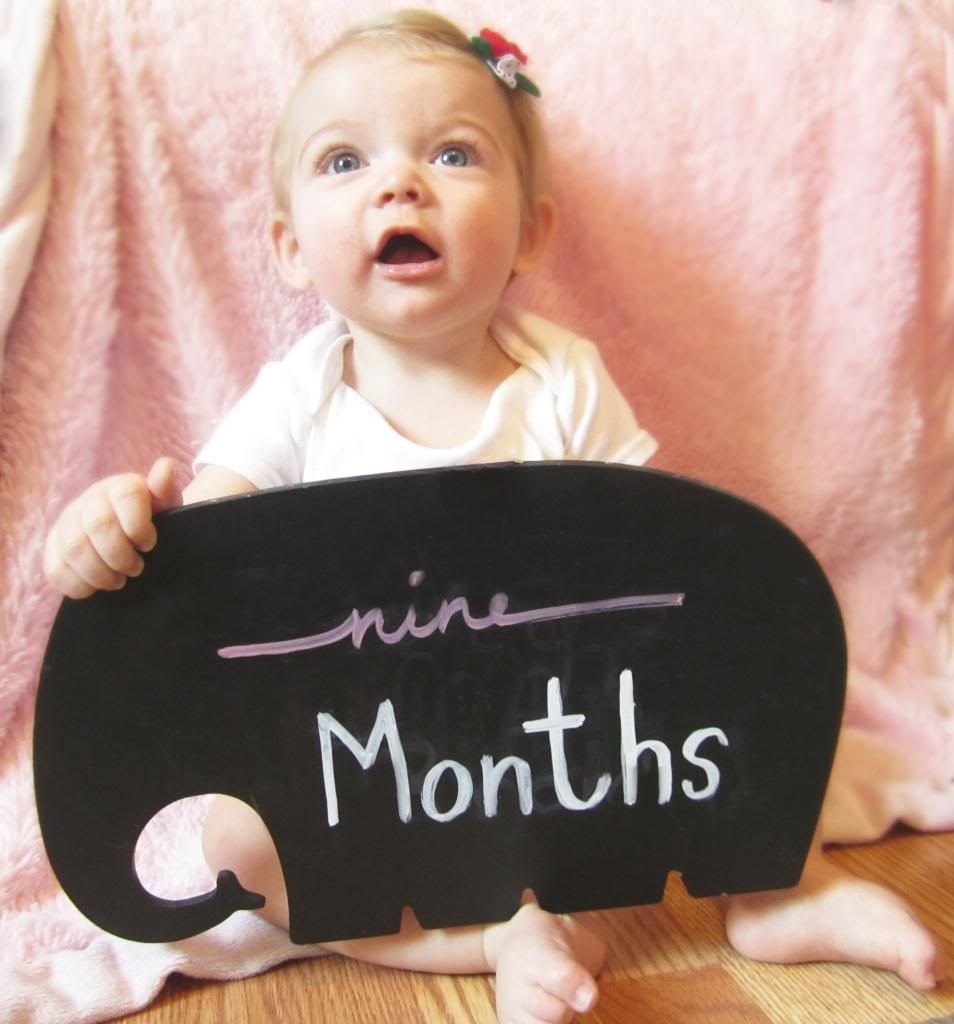 Weight: 16lbs
Height: around 23 or 24 inches


Clothing size:
She is a little thing and still fits into 6 month clothing and even some 3 month pants at a push. 9 month stuff is pretty loose on her.
Diaper size: Size 3
Feeding: Zoey has never been a big eater, I was a little worried at first but she has really come to love her fruits and veggies (except carrots!) and especially loves yogurt! She's drinking 4-6oz bottles and pushes the bottle away with disgust if she is not in the mood. (oh boy!) I've started giving her little puffs and freeze dried yogurt drops to try and hopefully we'll get around to introducing some meat in the next couple of weeks.

Sleep: MIRACLE! At 8 and a half months, Zoey finally slept through the night. We moved her from the pack and play next to our bed into her own room (which joins onto ours) in her "big girl crib". The first night in her crib she woke up once, I let her cry for 5 mins, and then she proceeded to shock us by sleeping in until 9:30am! After almost 9 months of complete sleep deprivation I am finally starting to feel more "human" now that she is sleeping from around 7pm to 7am. Zoey still gets up from time to time but can sooth herself back to sleep a lot easier.

Milestones: We had some BIG ONES over the past couple of months! Zoey graduated from the "Army crawl" to a proper "hands & knees crawl" and is now wizzing around the house. She pulls herself up to stand on EVERYTHING which has led to a lot more baby proofing around the house. Clapping hands and Sleeping through the night, finally!

Loves: Sleeping in her big-girl crib with her "nite-nite worm" cuddly caterpillar, yogurt, ripping paper like the incredible Hulk, chasing the ferrets around the house, being tickled and roughhousing with Daddy.

Dislikes: Carrots, sitting still.
Mommy and Daddy could not get through the month without: The "nite-nite" worm, family members helping out with babysitting and Zoey finally sleeping through the night (yay for non-interrupted sleep FINALLY!)
Posted by

Kate
at 07:39
3 comments

4 January 2013
I have been working really hard and am super excited to debut my very first Valentine's Day collection on Etsy. You can check it out
HERE!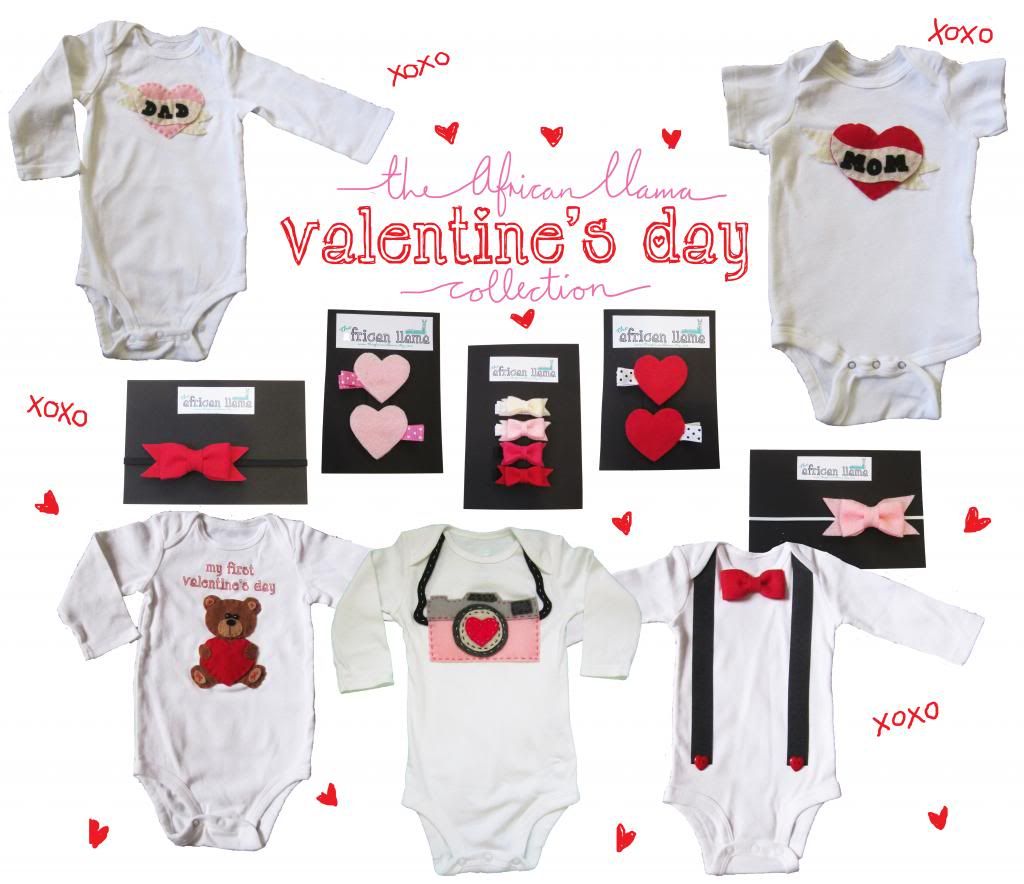 Posted by

Kate
at 15:28
7 comments