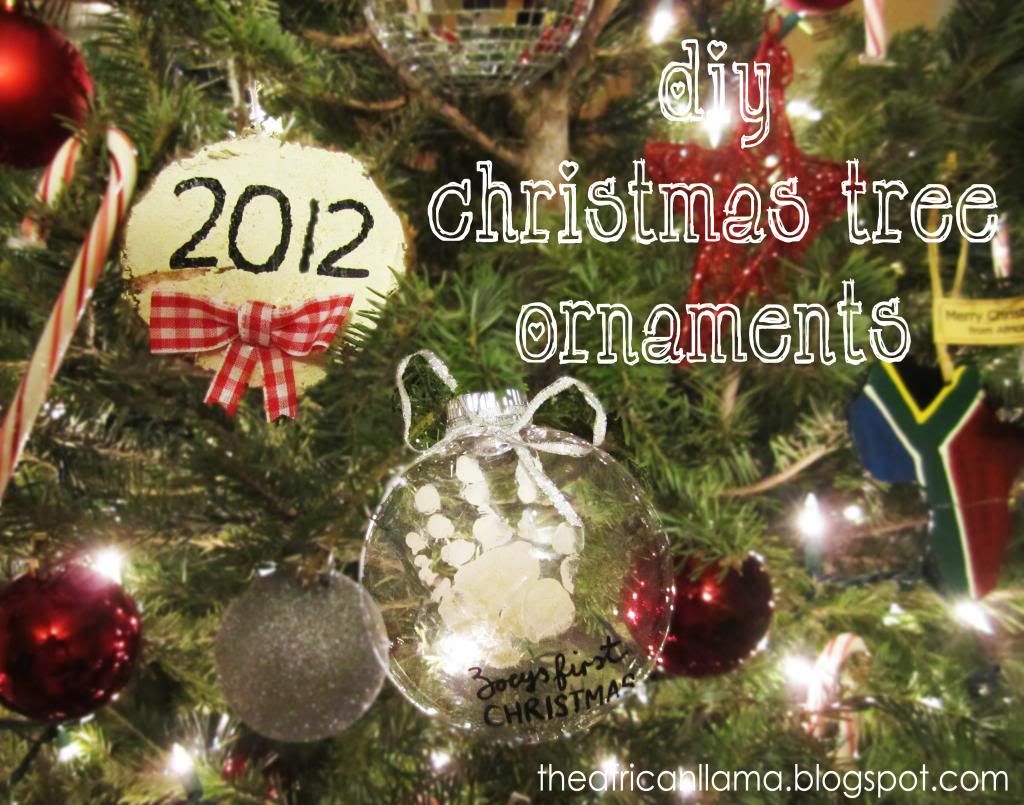 This is our
first Christmas Tree
which means it is time to begin our ornament collection. Besides the generic baubles, lights and candy canes that fill up the tree; I think that it is the sentimental ornaments and the handcrafted goodies that give meaning and make your tree extra special. Here are a couple of ornaments that I crafted this year:
BABY'S FIRST CHRISTMAS HAND PRINT ORNAMENT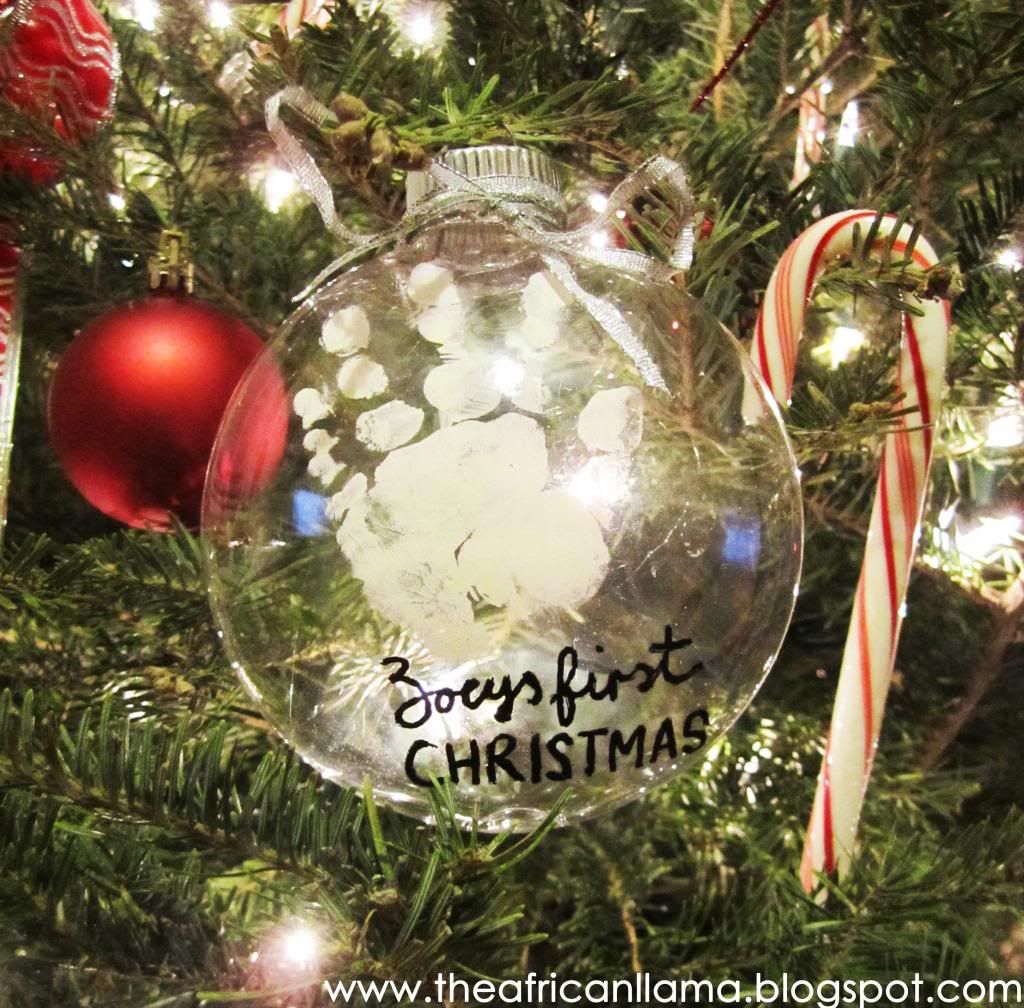 There are so many adorable baby's first Christmas ornaments out there, but I wanted to capture how tiny Zoey's hand print was at the time so I came up with this little DIY. All you need is a plastic ornament which is large enough for the print (this one is from Michaels), paint (non-toxic), a paint pen & some ribbon.
First, let me tell you that printing a babies hand perfectly is almost impossible. It helps to just sponge on a thin layer of paint and touch baby's hand quickly to the ornament to prevent smudges. If you miss a finger just go over it again, and if it messes up you can always use wet wipes to clean up smudges or wipe off the entire ornament and start again. After the paint has fully dried you can use a paint pen to write baby's name, date etc. Each year I plan on making one of these hand print ornaments and watching that little hand get bigger and bigger.
TREE STUMP ORNAMENT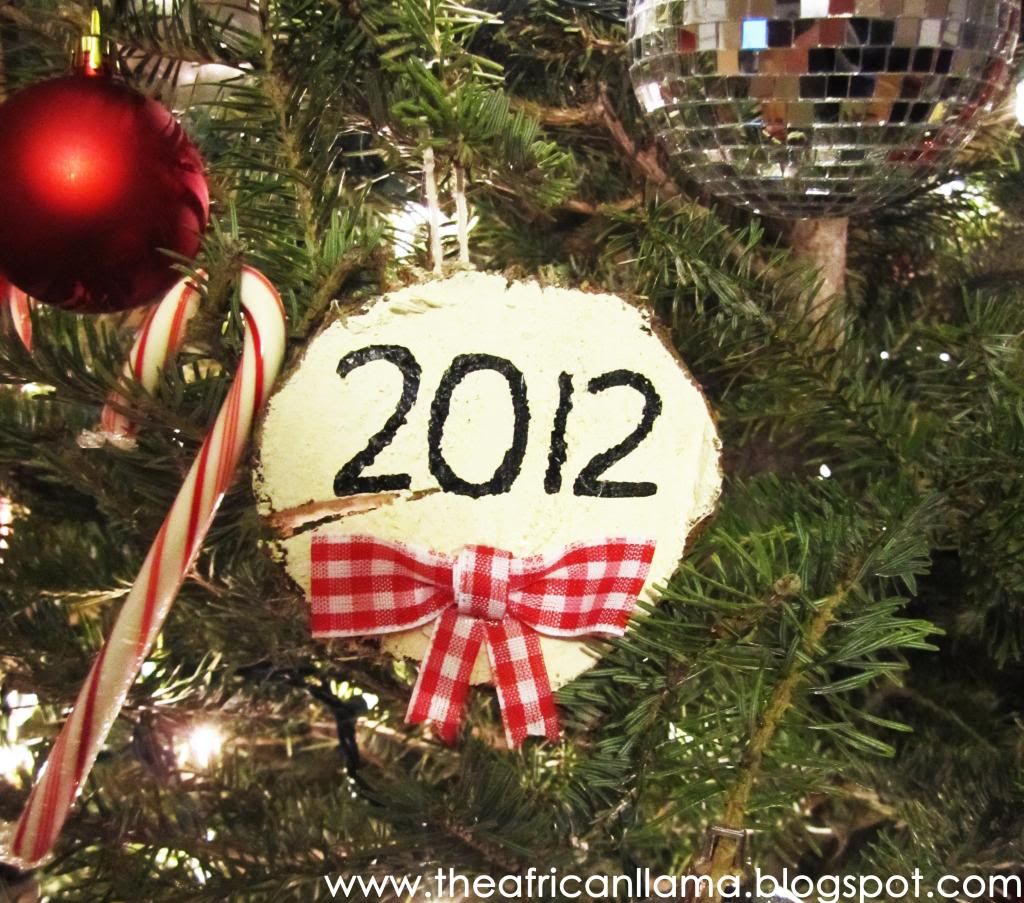 I made this ornament as a way to remember our very first tree, but I also plan on doing this every year and making it part of our tradition. When you go pick out your live Christmas tree most places usually cut off 1 inch of the tree stump before packaging it, ask whoever is packaging your tree if you can keep the inch that was sawed off. I ended up painting the side that was not freshly sawed to hide the ugly grime, added the year with a paint pen and embellished it with a bow. Ideally I would have liked to use a wood burner to write the date on the freshly sawed side, but I couldn't justify buying one just for this tiny project (maybe next year).
I hope I gave you some ideas! If you decide to DIY your own ornaments use hashtag: #theafricanllama on instagram or twitter so that I can check them out.